Joker's Gin
Branding and packaging design for Joker's Gin, distilled by The Gin Palace, featuring designs inspired by vintage playing cards.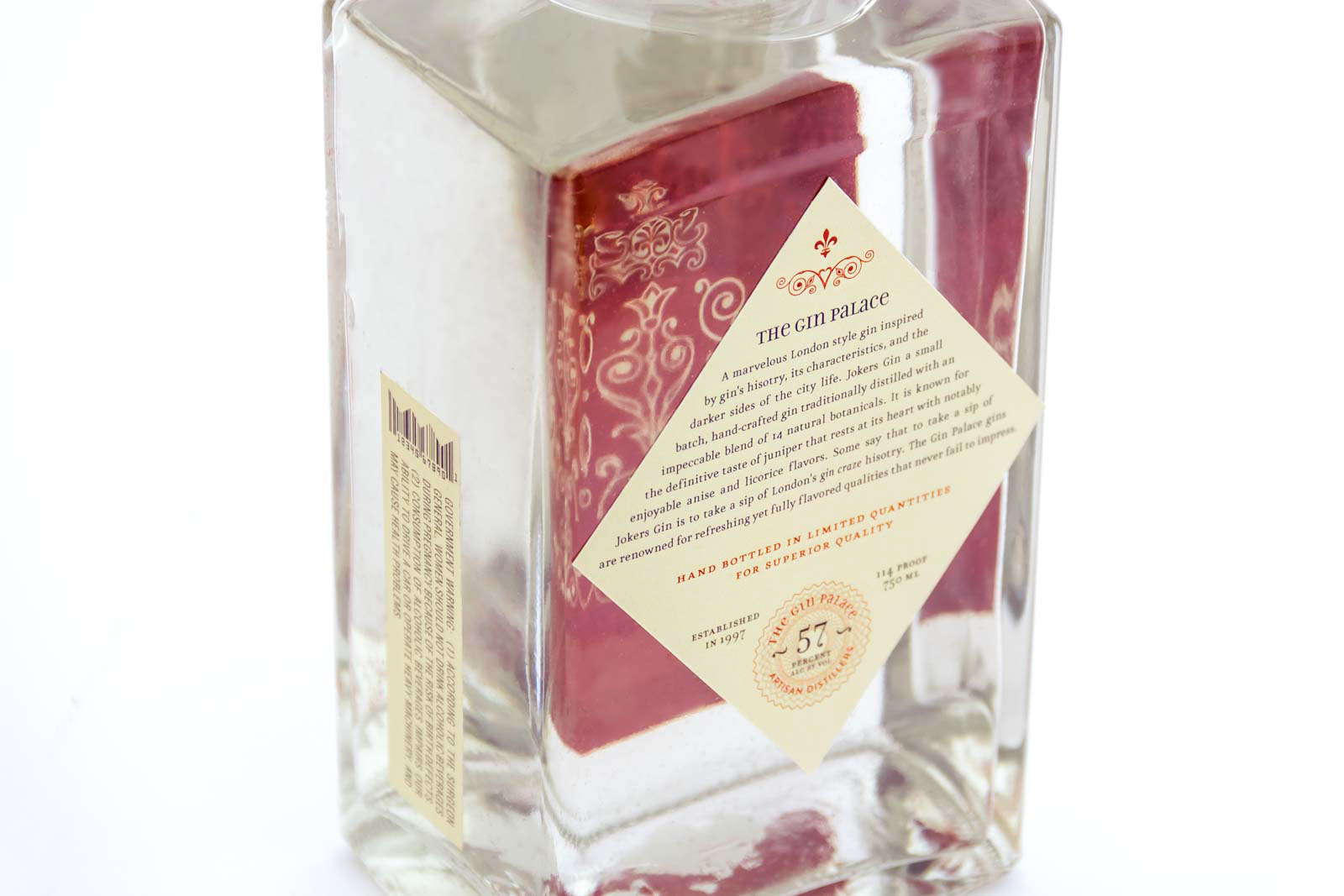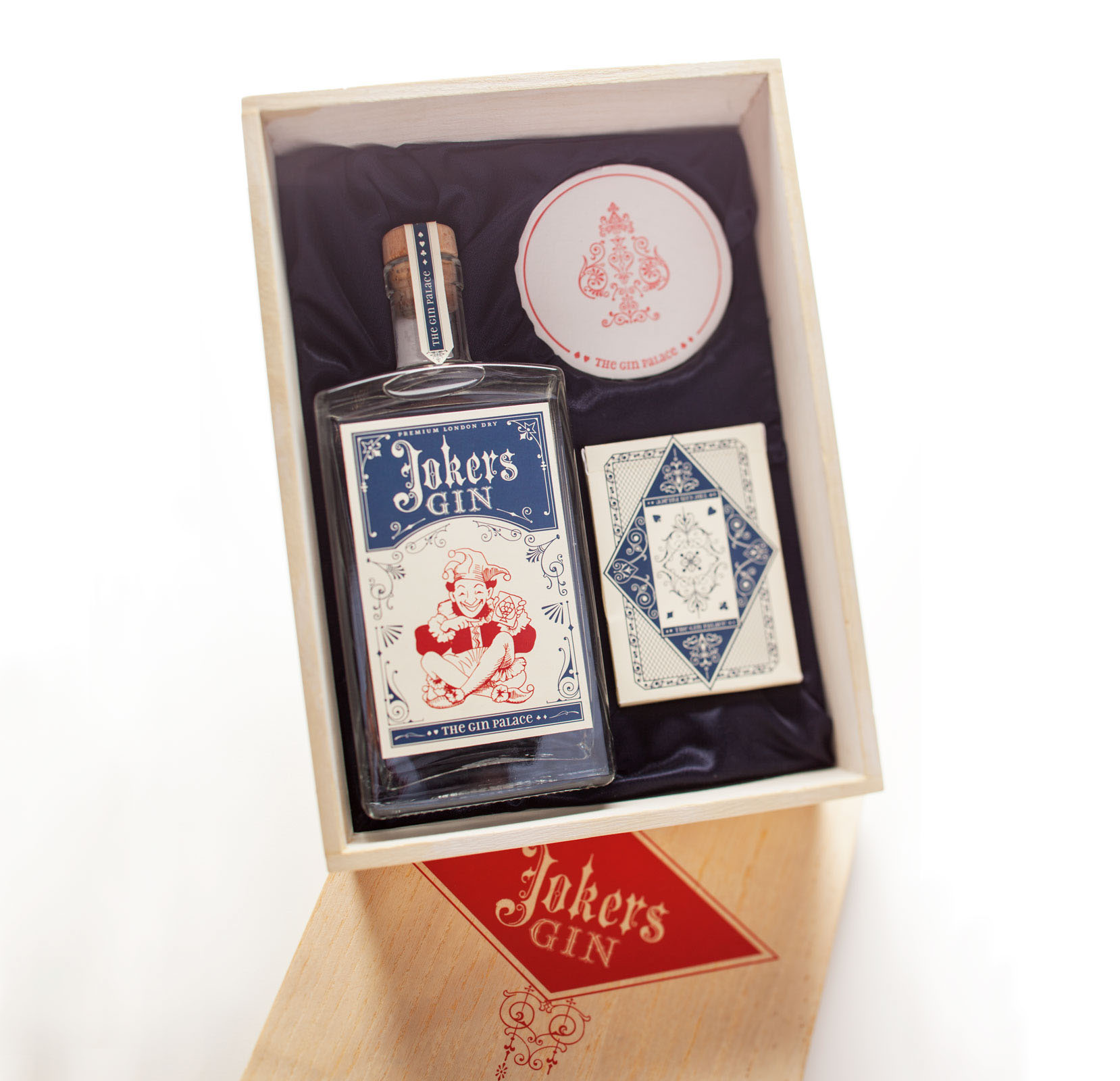 Joker's Gin is one of many gins distilled by The Gin Palace. Inspired by London's old gin palaces and vintage playing cards, for which I created the company and unique spirit name that became the inspiration for the visual design. The label's composition is built using old ornamental letterpress graphics and a typical playing card joker. The gift pack comes with letterpressed coasters and a deck of playing cards which include drink recipes. 
B A C K S T O R Y

 :  The name The Gin Palace's name derives from London's gin palaces of the 1800's which were present during the gin craze. Building off of the idea of palaces and royalty, I arrived at the name Joker's Gin and used inspiration from vintage playing cards. 
Student Project at California College of the Arts, Fall 2012


instructor

 Tom Ingalls | 

class

Advanced Packaging |

p

hoto credit

 Robert Cardellino + Ganesha Balunsat