Fillaree | handmade, vegan, refillable
Packaging design for Fillaree, where their mission is to provide consumers an opportunity to significantly reduce their household plastic waste through refill. A zero waste company (90% diversion of landfill waste) who creates and hand makes the purest, refillable, liquid soaps & cleaners.

Fillaree is a zero waste, sustainable soap company whose core mission is to
reduce household plastic waste through refill. Reduce, reuse & REFILL with Fillaree's
handmade line of essential liquid refillable goods.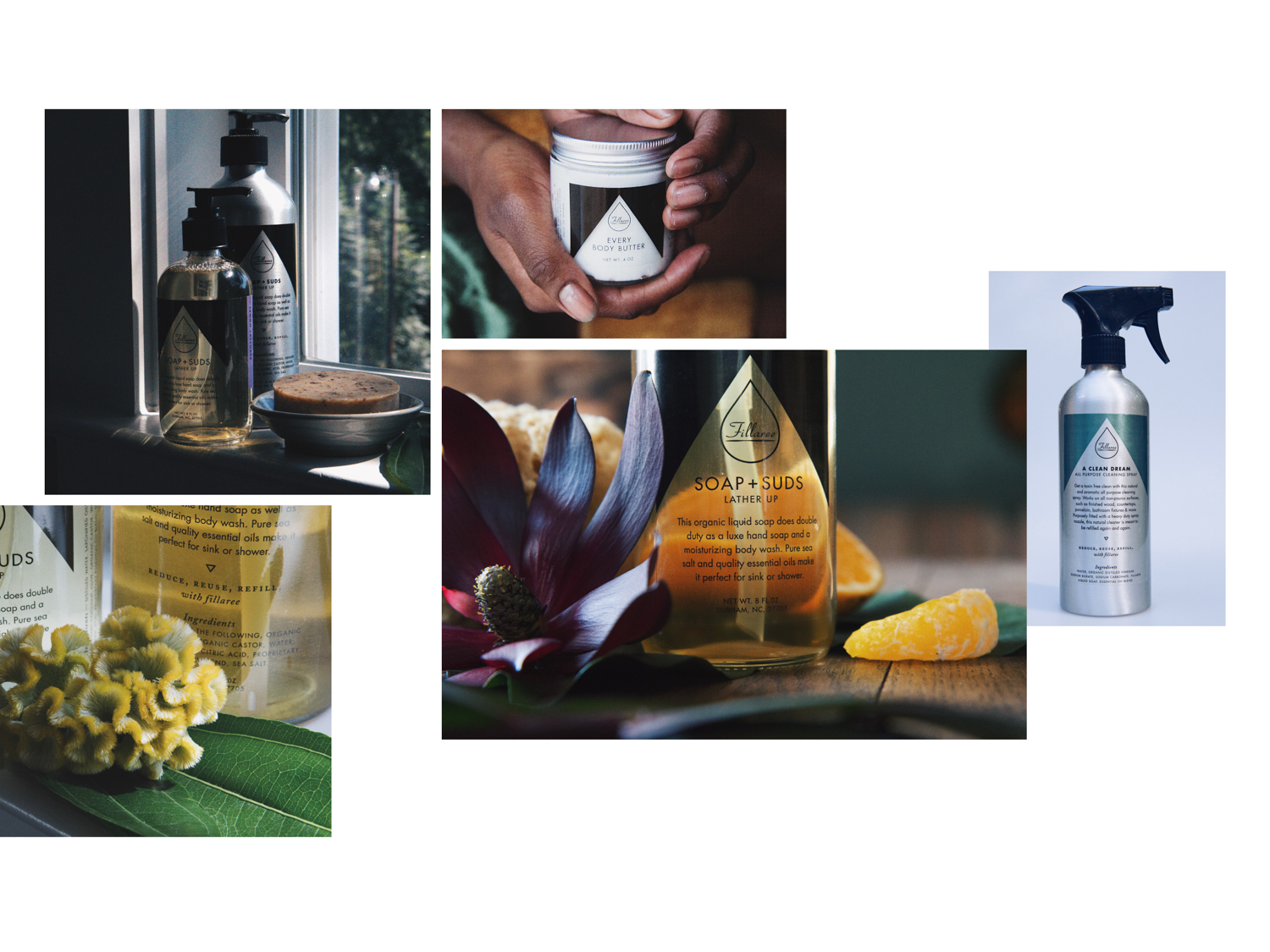 Fillaree's key products are sustainably sourced and packaged liquid soap, body butter,
and cleaning spray, all handmade in small batches. 
I worked with Fillaree to create a redesign for their refillable bottles to be refilled at local
grocery stores or markets and a face lift for their logo. Handcrafted using only natural elements
and essential oils, customers know they are getting safe products, free of synthetics while
reducing plastic waste. We went with a simple modern design to elevate the product, combining
elegant typography and framing shapes, a look to match its forward thinking.
 packaging, logo revamp   |  

client

Fillaree